Albums of the Year 2014
Okay here's another 50 albums from this year that I thought were rather excellent. It could easily have been 100 since it's been another great year for new music, but life's too short. The number order is very rough – except for no.1. Hope you find something in here that you like.

1 – Hookworms – The Hum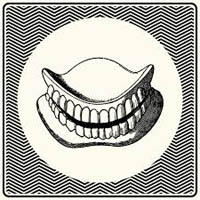 This Leeds 5-piece more than fulfill on the promise of last year's excellent "Pearl Mystic" with this gem of an album. Belting psyched-out barnstormers are linked by gentler instrumental drifts. The pacing is superb and there is absolutely no filler or a single note out of place. "Radio Tokyo" has to be the most exhilirating track of the year, and "On Leaving" the most enduring. They are not just the best band in the U.K. at the moment – they are streets ahead. Now all we have to do is pray that no-one screws things up by giving them something like a crappy Mercury Music Prize.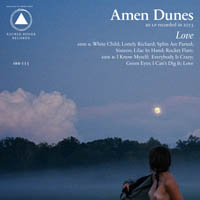 2 – Amen Dunes – Love
Any other year this grower of an album would have been album of the year. Amen Dunes is singer songwriter Damon McMahon. He's been releasing (at least) an album a year for the last four or five years and gradually expanding his sound from a stripped-back low-fi beginning to this much more carefully recorded and orchestrated work. The songs are still deceptively simple with guitar, voice and a minimum of percussion – but he has the uncanny knack of generating a kind of rhythmic propulsion that carries the whole thing along. It took a while to work its spell on me then I couldn't stop playing it. Can't wait for his next.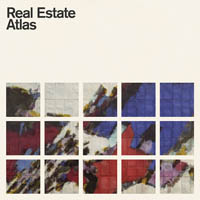 3 – Real Estate – Atlas
I love bands like Real Estate. They write great songs which they perform simply and with a minimum of fuss, knowing that their music is strong enough to speak for itself. They remind me a little of overlooked UK band "The Clientele". It's quite a brave move in  a music industry desperate for new sounds and innovation. There's nothing new here – there doesn't need to be.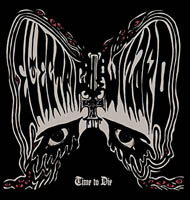 4 – Electric Wizard – Time to Die
Electric Wizard are the crown princes of Doom Metal. If you're unfamiliar with the genre then expect hugely loud, slow guitars, distorted and twisted by effects pedals. The subject matter is so unremittingly dark that you'd expect it to be tongue in cheek. But if they are hamming it up it's very hard to tell. Anyway it turns out that all this bleakness is rather marvellous fun. In their 20 odd years the band have made some great albums and some distinctly ordinary ones. Their last album (called "Black Masses" of course) was ordinary but this is thankfully a real return to form. Play loud.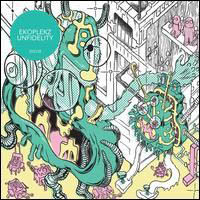 5 – Ekoplekz – Unfidelity
This almost ambient electronic album sounds a bit like a you're in some kind of weird factory at night. Ghostly clicks and squelches and machine sounds are everywhere and then unexpected tunes emerge from the shadows. Ekoplekz is Nick Edwards and his music is hard to compare with any other electronic music around at the moment. In a year when people swooned for joy over the release of Aphex Twin's distinctly average and almost traditional-sounding "Syro" it's refreshing to hear something this interesting and original. Apparently there's all kinds of other Echoplex stuff out there under the usual variety of aliases and limited runs. The hunt begins!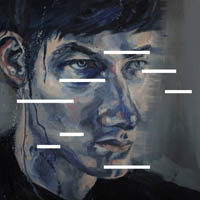 6 – East India Youth – Total Strife Forever
A really good electronic/dance album. With a horrid cover. This is a remarkably assured debut from young Englishman William Doyle. It's not particularly cutting edge but he makes a small area of slightly mournful dance music his own and the album slots together very well as a unified piece of work.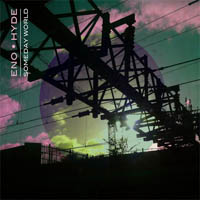 7 – Brian Eno & Karl Hyde – Someday World
Old Brian Eno likes a collaboration doesn't he? He's done great work with David Byrne in the classic "My Life in the Bush of Ghosts", as well as with a bewildering list of other artists. So his collaboration with Underworld's Karl Hyde was an intriguing prospect, especially because it is such a long time since Underworld's creative peak. Clearly they inspired each other though because this album is a treat from start to finish. Hyde actually sings these days rather than his Underworld stream-of-thought vocalising. And it works. The songs are rewarding and veer off in unexpected directions often finishing up a long way from where they began. The collaboration produced a second good album "High Life" also released this year – but this is the better of the two.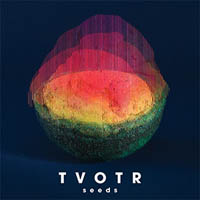 8 – TV on the Radio – Seeds
They're a great band are TV on the Radio. "Dear Science" was one of my favourite albums of the last ten years. This is their first release since the death of the band's bassist Gerrard Smith and is a return to form after the slightly disappointing "Nine Types of Light". Whilst not everything on the album works and the production is so pristine as to feel a little over-polished in places it has some absolute killer songs, "Ride" and "Lazerray" being standouts.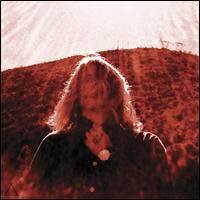 9 – Ty Segall – Manipulator
I'll be honest, I didn't quite share the music industry's head-over-heels love affair with Ty Segall. Thought it was a bit Emperor's New Clothes over what was basically a bit of low-fi grunge. But on this album he's taken the time to up the production levels to great effect. Hell, he might even have had a shower. So what emerges is a bunch of well-written catchy rock songs that breeze by without any excess scuzz or overembellishment. It reminds me a little of Mikal Cronin's excellent "MCII" album from last year. A breath of fresh air.
10 – The New Pornographers – Brill Bruisers
The best power pop band of all time came back after a couple of uncharacteristically morose albums with this upbeat belter. At their best these Canadians make helium filled pop songs with ridiculously catchy melodies and harmonies that bely a complexity in composition and arrangement that reward many, many, repeat listens. Nobody even comes close to being able to do what they can do.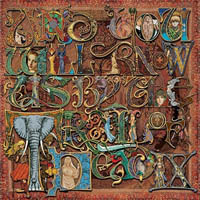 11 – …And You Will Know us by the Trail of Dead – IX
This great rock band could release almost anything and I'd like it. Last year's "Lost Songs" was a relatively modest album by their standards but still sounded great. I like them best in their multi-minute magnum opus mode. This is a more conventional rock album than some of their recent stuff but still takes off for the stars in the second half. It's pleasing that a band can still sound this fresh nine albums into their career.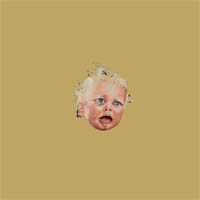 12 – Swans – To Be Kind
I can't say I was really convinced by the first two albums in this second career phase of these 80/90's noise rock experimentalists. I wasn't too keen on their early stuff either. I don't think many were but you'd never know that given the glittering praise being heaped on them now. This is an uncompromising double album – featuring some extravagantly long tracks – but it is also a surprisingly accessible and rewarding listen. Repetition is the whole point here and songs build slowly and gradually – sometimes into towering crescendos of discord and sometimes to almost pretty codas. This is a year where I've repeatedly found things to like in the work of artists I wasn't sure about before and I'd definitely recommend "To Be Kind".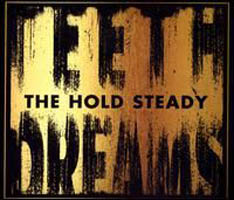 13 – The Hold Steady – Teeth Dreams
The Hold Steady are the fourth great band to come from Minneapolis. Prince, The Replacements and Husker Du being the others. They are most like The Replacements in spirit, if not in sound. They are a rock band. They make anthemic heart-warming songs based on real-life stories and situations and by holding up the everyday for consideration they're able to turn it into magic. Again their last couple of records had felt a little tired and formulaic. I don't know what changed but there's a real feeling of rejuvenation in this excellent album. If you've never heard them before I'd still suggest "Boys and Girls in America" or "Separation Sunday" as their best work but this albums definitely stands up there with them.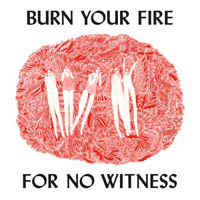 14 – Angel Olsen – Burn Your Fire For no Witness
I'll be honest, I tread warily when I hear about a new folk-influenced female singer/songwriter since so many of them are, well, crap. Angel Olsen isn't though. This, her first full band release, is a cracking indie rock album. I guess you have to mention the usual comparatives like early P.J. Harvey. Cate LeBon is also doing good stuff in a similar vein. But nevertheless this is a well written and distinctive album that's well worthy of your time.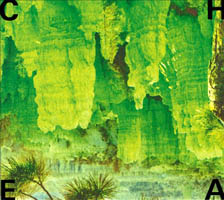 15 – Cheatahs – Cheatahs
Cheatahs come from London in 2014 but would have nestled right in to the Manchester Rave scene of the early 90's. Much as the Happy Mondays and The Stone Roses they have crafted a dance/rock hybrid that will please lovers of both genres. So whilst they aren't especially innovative they have made an album that is a hell of a lot of fun to listen to. And that is a good thing isn't it?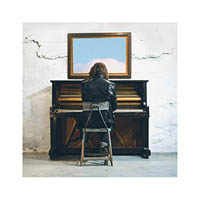 16 – Delta Spirit – Into the Wide
Delta Spirit have carved out a niche for themselves making passionate, folk-influenced rock. I really can't see why they aren't massive already. Their music is certainly far from left-field and album by album their sound moves closer to a something that would comfortably fill a stadium. But not at the expense of quality. This is a fine, passionate album with some great tunes on it that and Delta Spirit are a band that definitely deserves a greater level of recognition.
17 – Earth – Primitive and Deadly
Drone rock stalwarts Earth made the shift a few years ago from uncompromising experimental drone metal to a kind of attenuated bluesy Americana. And they made it seem simple and kind of obvious. Now, after any number of instrumental albums they finally have songs with vocals. It only took them twenty years! Everyman Mark Lanegan crops up to good effect – his gravelly croon slotting straight in to the rich rolling Earth sound. But "From the Zodiacal Light", featuring a female vocalist – is the pick of the bunch. A shimmering, woozy and immersive album.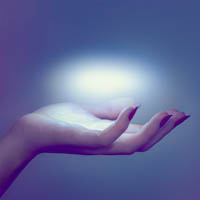 18 – Spoon – They Want My Soul
Austin, Texas's Spoon make meticulously crafted, perfectly-performed indie rock. I'd say no-one does it better. Over a series of classic albums including "Ga ga ga ga ga", "Gimme Fiction" and "Girls Can Tell", they have managed to vary their sound just enough to remain interesting whilst remaining consistent to their basic premise of concision and economy. And they write brilliant tunes. Thankfully this album represents them at their best and comes highly recommended.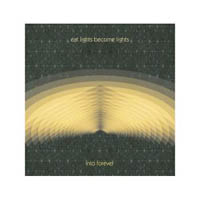 19 – Eat Lights Become Lights – Into Forever
Eat Light Become Lights is the alias of London resident Neil Rudd. A clue as to what you're getting comes from the fact that he is one of the house acts at a regular night called Club Motorik. And that basically is what you get here. Top drawer electronic music based on a driving Motorik beat. It sounds easy to do but it ain't. the trick is to get enough variety and experimentation in to keep listeners returning and discovering new things. And that definitely happens here even though this album is actually comparatively downtempo compared to the frenzy of some of Eat Lights earlier work such as 2012's "Heavy Electrics".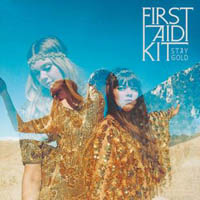 20 – First Aid Kit – Stay Gold
Great back story to this one. Two Swedish Sisters develop a shared love of Country Music and make a country-influenced album. It could of all gone horribly wrong of course but said sisters have angelic voices and a sing beautiful harmonies together. Perhaps the biggest surprise of the year but I played this again and again without tiring of it. it's a terrific album and I can't wait for their next one.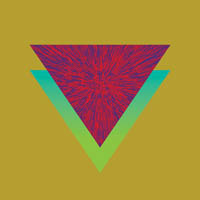 21 – Goat – Commune
The second album from wild Swedish psychedelists Goat was a marginal disappointment. Their debut "World Music" was a funky, exuberant, absolute treat of a listen. This one is just a very good album when I half-expected it to stop the world spinning. The songs are still freaked out funky feasts but the vocals are very deep in the mix and I'm not sure that this helps. But there are still some great tracks and Goat remain the one band in this list I would most like to see live.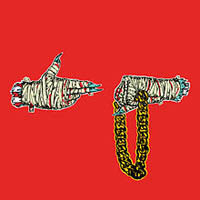 22 – Run The Jewels – RTJ2
Run The Jewels is the meeting of underground rap heroes Killer Mike and El-P. This is their second album and it is very good indeed. It's more direct and less left field than El-P's solo work but still far more inventive and lyrically streets ahead of the hideous tedium of mainstream rap. I don't pretend to be a great expert on hip-hop and there may well be loads of other new stuff out there to like outside the tedious rap mainstream. But I like this a lot and recommend it highly.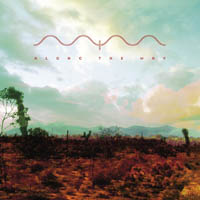 23 – Mark McGuire – Along The Way
Over the last decade Mark McGuire's Emeralds have carved out a distinctive niche in atmospheric electronic music, with ever-improving albums of shimmering and evocative minimalism. This solo effort from McGuire definitely treads a similar path and, if anything, further refines and enhances his sound.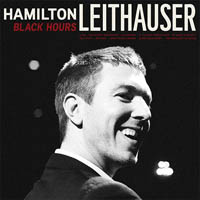 24 – Hamilton Leithauser – Black Hours
I didn't see this one coming. The lead singer of the marvellous Walkmen (now, alas, on long term hold) decides he's Frank Sinatra and releases an album of sophisticated crooning ballads. And it works very well indeed. Leithauser's voice, whilst not quite on a par with old Frank, is rich and distinctive and is a good vehicle for articulating these knowing world-weary songs.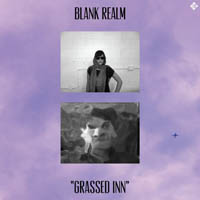 25 – Blank Realm – Grassed In
A low-fi indie-rock album with some excellent songs that do their thing and don't outstay their welcome. Any number of bands are attempting similar things at the moment but they lack the breeziness and most importantly the tunes that Blank Realm have in spades. "Bulldozer Love" is a standout. An album that's almost guaranteed to slap a smile on yer chops.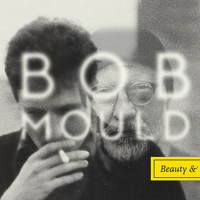 26 – Bob Mould – Beauty & Ruin
Good old Bob Mould. He just keeps on going. Obviously I'm biased because of my love for his mercurial Husker Du But this is a great collection of songs, more reminiscent of Mould's poppier Sugar of the early nineties. At the end of the day he just knows how to write a good hook-laden song, pick up his guitar and smash it out. Long may he carry on doing it.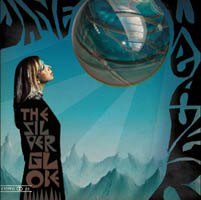 27 – Jane Weaver – The Silver Globe
Liverpool's Jane Weaver departs from her folky roots with this huge sounding album of very English sounding spacey-folk-rock. It's a compliment to say that this music could have been made any time in the last forty years. That just means that it stands outside time and fashion and inhabits its own little world. Imagine if Kate Bush joined Hawkwind and told them to just calm down a bit.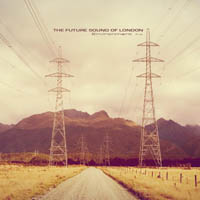 28 – The Future Sound of London – Environment Five
These days Gary Cobain and Brian Dougans enjoy the status of godfathers of UK electronic music. Recording as Future Sound of London (FSOL), Amorphous Androgynous and a host of other aliases their music has had an enormous influence on a host of other artists since the early 1990's. Along with The Orb and The KLF, FSOL fused dance music with field recordings and ambience and fused sounds to create something fresh and mysterious. This album is their first new material (despite huge archival remastering and releasing) for many years. The interim saw them experimenting with the more psychedelic-sounding Amorphous Androgynous, releasing four excellent albums and the wildly eclectic "A Monstrous Psychedelic Bubble Exploding in Your Mind" series of compilations of incredibly diverse yet cohesive music.
This album is very much back to the more minimal electronic landscapes of their early work and is an object lesson on how to produce meticulously crafted sparse music that is always a dextrous shift in direction away from ambience.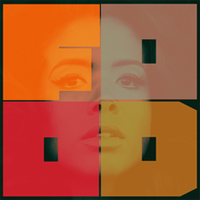 29 – Kelis – Food
Mainstream soul pop is not usually top of my listening list but again there's an exception that proves the rule. This excellent and diverse album shows what you can do within the genre. Production is a big factor (excellent work by Dave Sitek of TV On The Radio – see above), and Kelis has a huge, cracked soul diva voice that's made for this material. This was up at the top of this year's car playlist, not least because my wife actually liked some music I put on for once.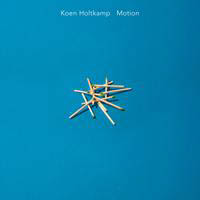 30 – Koen Holtcamp – Motion
Last year's Centralia by Mountains was a fantastic example of how minimal electronic music could evoke a sense of place and build atmosphere and tension. This solo album by Mountains' Koen Holtcamp occupies similar musical territory and features a series of long, building compositions that gradually build, ebb and flow around you.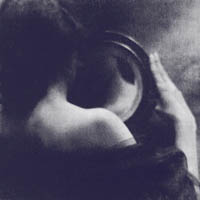 31 – Lawrence English – Wilderness of Mirrors
This unique instrumental electronic album is all about atmosphere, in this case a dense and forbidding one. Organ-like drones are left to build for minutes at a time whilst spare and haunting sounds fade in and out around them. It's spooky and unsettling music, but also curiously soothing on repeated listens. This is an earthy and captivating music that feels like it comes from somewhere else entirely.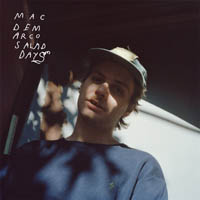 32 – Mac DeMarco – Salad Days
Mac DeMarco is a smart-mouth. This is an album of lazy, off the cuff, slacker-pop. Of course this can't-be-bothered approach is just a facade, you'd hope. You sort of want to slap him for being a wise-ass but then, in his defence, he's funny, the songs are catchy and there's a lightness of touch that suggests that he's a long way from taking himself too seriously. Top drawer Summer music.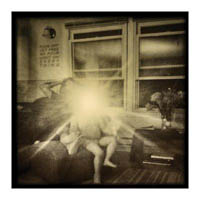 33 – Thee Silver Mount Zion Memorial Orchestra – Fuck off get Free We Pour Light on Everything
Heart-on-the-sleeve instrumental post-rock from Quebec. Sound familiar? Yes, The Silver Mount Zion share band members with the mighty "Godspeed You Black Emperor". A short voice recording of a little girl sets the stall for this powerfully engaging, politically questioning and often uplifting album. You can do all of that without vocals? They can.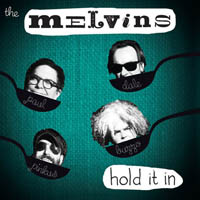 34 – Melvins – Hold it in
I have to say that I like the idea of Melvins a lot more than I usually like their music. They are American underground rock royalty these days and have released a seemingly endless stream of albums that explore all kinds of sounds and they aren't at all afraid to experiment wildly. But their best album was 1991's Bullhead and some of their subsequent quantity has come, in my view, at the expense of quality. The beauty though is that they really don't give a shit – and you have to like that. This year's album is a collaboration with ex-Butthole Surfers Jeff Pinkus and Paul Leary. This is therefore a supergroup of experimental rock veterans and the album itself comes off terrifically well. This time the sludgy Melvins guitar rock is paired admirably with the freako psychedelic weirdness of the surfers and it is the best thing to come from any of these artists in a long long while.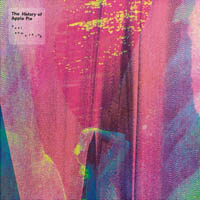 35 – The History of Apple Pie – Feel Something
This is an excellent album of shoegazy Indie-pop with nice tunes and a good female vocalist. It doesn't reach for the starts but is a well-made and rewarding effort.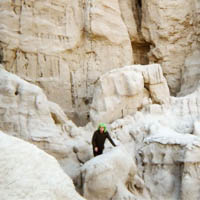 36 – PC Worship – Social Rust
PC Worship are part of the loose New York indie scene that currently has Parquet Courts as the best known act. They share only a slightly loose DIY aesthetic with that band though. You need to hark back to the mighty Butthole Surfers (see above) for a closer musical antecedent. PC Worship plough a similar furrow through the twisted remains of punk, funk and bloated stadium rock and forge something of grimy beauty from the wreckage. This is their first widely available album but there's apparently loads of rare small release stuff around. I'm hunting.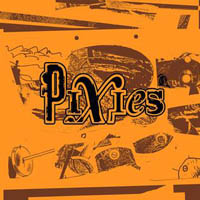 37 – Pixies – Indie Cindy
Pitchfork's review of this album made me foam with anger. Some jumped up little shit who probably wasn't even born before the Pixies heyday slated this, the band's first album of their second spell, suggesting it wasn't even fit to wipe the boots of their earlier work and implying that they were just cashing in.
The problem is that this is a really good album that more than bears repeated listens. It sounds instantly like a Pixies album to me, particularly like their later stuff that injected a tinge of melancholy to their fire. Some of the songs on the album, particularly the belting "Bagboy", stand up with anything they've ever done and given that the album is just two EP's spliced together it is pleasingly cohesive and well-paced. Sadly Kim Deal has since left the band again but the simple fact that any semblance of The Pixies are continuing to produce new music in 2014 is a reason to rejoice.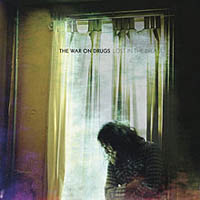 38 – The War on Drugs – Lost in the Dream
This is definitely The War on Drugs' best album. In the past their dense modern Americana, whilst pretty, seemed to me to be lacking a little in the way of stand out tunes. This is a better-written, better-sounding collection of songs and has rightly won them wide acclaim.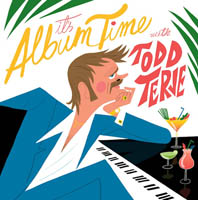 39 – Todd Terje – It's Album Time
A splendid, self-knowingly cheesy album of super-polished throwback disco and loungey house from this Norwegian DJ and producer. Impossible to listen to without grinning.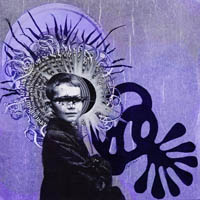 40 – The Brian Jonestown  Massacre – Revelation
It takes commitment to keep doing largely the same thing for twenty years without any major acclaim or reward. But TBJM have been releasing album after album of Beatles-y music since the early 90's. This year's model is perhaps their best yet. They write tunes that stick in your head and there's plenty of them to enjoy on Revelation. Recommended.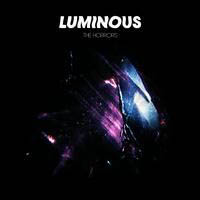 41 – The Horrors – Luminous
I couldn't really understand why everyone went on about the Horrors. I thought their previous, critically acclaimed albums to be derivative and rather tedious. So I went into this without any particular expectation or desire to like it. I do though. It was one of those records I kept finding myself listening to. Musically it's basically looking back to a gothy sort of Cure-era synth pop. But the songs are good, some very good. So there – against my better wishes – I like it.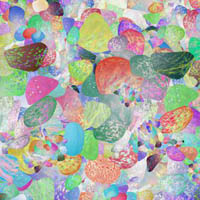 42 – Grumbling Fur – Preturnaturals
This is the second album from the folk-avant-garde-metal members of Grumbling Fur masquerading as a pop band. Whilst not quite as marvellous as last year's "Glynnaestra" it still works very well as pop music and only repeated listening reveals the deep strangeness that lurks below.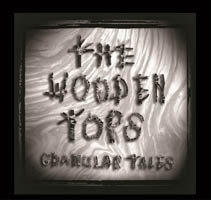 43 – The Woodentops – Granular Tales
Twenty odd years since their late 80's heyday The Woodentops are the latest band to reform and attempt new material. It is always fascinating to see who will pull it off and who will end up wishing they'd never bothered. The Woodentops have succeeded by carrying on as if they never gave up. They always made a spiky, dancy kind of Indie music driven by powerful percussion and nothing has changed. Music this upbeat and exuberant never sounds stale.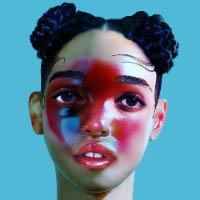 44 – FKA Twigs – LP1
I don't have much time for the minimal over-produced sound of "new soul" music or whatever you want to call it. There's always an exception though and where other acts sound like they're just trying to fit in with the latest fad this album just works. Great videos too.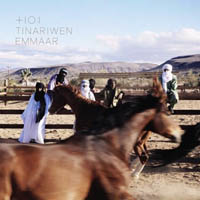 45 – Tinariwen – Emmar
When you read about Tinariwen there's always something about them being Tuareg from the Sahara, about how their music reflects their barren homelands and all that. Thing is, it's true. This album sees them adapting their characteristic desert sound to incorporate a little bluesy country as well. It's a natural fit and this is a cracking album.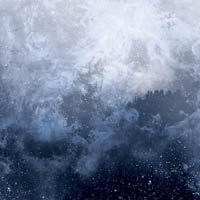 46 – Wolves in the Throne Room – Celestite
Black Metal heroes Wolves in the Throne Room are unlikely to have done themselves any favours with this album in a field where accusations of selling out are never far away. Is it a sell-out? Dunno, can't say much black metal does anything for me so I'm not qualified to pass judgement. Here WITR have discarded pretty much all the growling and chaos typical of their genre and produced something far more ethereal and unsettling. It's close in feel to the music electronic artists like Haxan Cloak and Demdike Stare are making. Critics hated it – I didn't.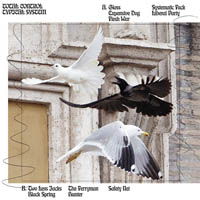 47 – Total Control – Typical System
Australian band Total Control are obviously influenced by previous music, everyone is. They are pretty unique at the moment though by drawing from the great post-punk and new wave acts like Wire, Gang of Four for their inspiration. This means that they are knocking out a stuttering kind of adventurous rock music that once again sounds unique in the present day.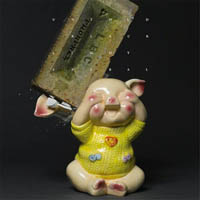 48 – Untold – Black Light Spiral
Well at the experimental end of Dance music – Black Light Spiral is an intense, sometimes uncomfortable but always compelling listen. It's stuttering beats, clangs and sirens sound great on headphones. God know what they'd be like unleashed in a club.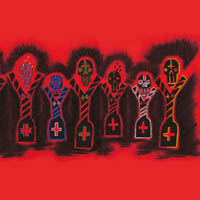 49 – Cut Hands – Festival of the Dead
There's uncompromising underground music and then there's William Bennett's Whitehouse. These creators of sick, extreme "power electronics" aren't for me at all – but you have to have some respect for the sheer bloody-mindedness needed to make that kind of racket for thirty years.
Bennett's new project, Cut Hands, Is a whole different thing though. This music involves synthesising repetitive African-influenced drums and percussion to make sparse, compelling, beat-driven tracks. This is the third and best Cut Hands record and is a great example of the rewards of exploring new musical territory.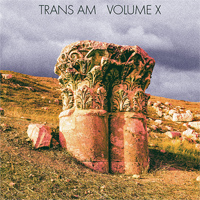 50 – Trans Am – Volume X
A throwback name for a throwback sound. Trans Am, who I only discovered this year, have been around since the mid-90's making a varied sort of 70's and 80's influenced computer music. There have been loads of albums, quality varied. 2007's "Sex Change" is the pick of the bunch. Sometimes they are as angular as Kraftwerk, but they cycle and mash together a variety of genres seemingly on a whim. Volume X is one of their most mixed offering to date and a good introduction to their sound. I swear there's a thrash metal track on there. Frenetic tongue-in-cheek fun.
So there you go. Hope that there's something on there you haven't heard that you might now. Did I get everything? Of course not. Please feel free to get in touch with comments and suggestions, there's a form below.
[contact-form-7 7727 id="7727″ title ="contact form 1″]