Desert Island Discs
Some friends asked me to put a Desert Island Discs collection together. So I did. This isn't a list of what I think the best albums of all time are. Maybe it should be. But instead I've gone for the albums that I find myself coming back to year after year. Surely the records you'd want on your island are the ones that you play most? So there's nothing here made within the last twenty years – not because there hasn't been anything good – far from it – just that they haven't been round long enough to have passed the long term listening test. There are many, many other worthy contenders out there but these are the records that for a thousand reasons of time and place I couldn't bear to be without.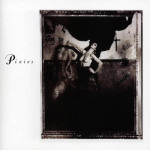 Pixies – Surfer Rosa/Come on Pilgrim
It's hard to recall now just how exciting the first releases by the Pixies were. Enigmatic, amazingly packaged ferocious music coming seemingly from nowhere. Scything guitars, lyrics that made you go back and check if they really just sang that and a sense of dynamics and restraint that is insulted by the stupid muso term 'quiet loud'. Whilst all music owes a debt somewhere along the way this mini-album/album was about as original as it's possible to be and stood head and shoulders above anything else around at the time. It still does.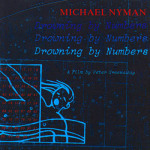 Michael Nyman – Drowning By Numbers OST
This is much more than the soundtrack to a brilliantly lunatic Peter Greenaway film. I bet I've played this once or twice every week since I first got it in 1988. Admittedly this is partly because it's the perfect thing to throw on to start your day's listening when you're feeling a bit, well, delicate. But Nyman's rich and joyful form of modern classical music, whilst intricate and deep, is far more welcoming and friendly than that of more celebrated artists like Phillip Glass and Steve Reich.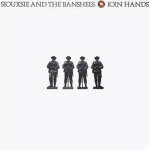 Siouxsie & The Banshees – join Hands
The Banshees second album was panned by critics. And the band itself never got the acclaim they deserved as one of the very best bands in the punk/new wave revolution. Let's get this straight, they weren't goths. That was just a group of lesser bands who wanted to be Siouxsie and The Banshees. I love Join Hands for the high-pitched, wailing, guitar sound, for the madness of their wildly sacrilegious version of The Lord's Prayer, for their total lack of fear to experiment and explore new sounds. That's punk that is.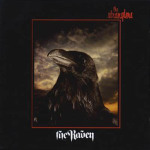 The Stranglers – The Raven
So's this. From the incomparable instrumental opener "Longships" you know you're in for something rather special. The battling inventiveness of Hugh Cornwell and Jean-Jacques Brunel means there are more ideas strewn around here than most bands create in a whole career. Songs about Vikings, heroin, The Shah – what else could you possibly need?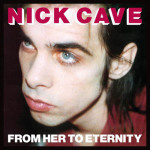 Nick Cave and the Bad Seeds – From Her to Eternity
I think Nick Cave was at his best on the first couple of albums after the implosion of the mad, bad Birthday Party. I nearly picked his covers album "Kicking Against the Pricks" which is exceptional but instead chose this brooding album inspired by Elvis and Mark Twain and the deep south of America. "Saint Huck" still makes the hairs on the back of my head stand up. Can't say fairer than that.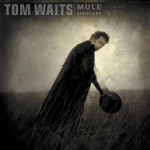 Tom Waits – Mule Variations
Tom Waits had a vision of a grizzled old bar room crooner and turned himself into one. If this sounds manufactured then it's an oversimplification. He just realised what he is. His deep rattling voice is a triumph rather than an impediment and this album sums up everything he does better than everyone else. His deceptively simple songs bury themselves inside of you somewhere and you're never the same again.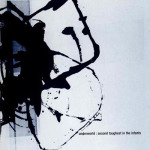 Underworld – Second Toughest in the Infants
No band made the transition from indie rock to dance music more effortlessly than Underworld. Dubnobasswithmyheadman was an exceptional album but Second Toughest I think is even better. It has strange half-sung, half-spoken stream-of-consciousness lyrics from Karl Hyde, sitting over complex but never undanceable beats and jittery, captivating sounds. And all of the songs are named after greyhounds.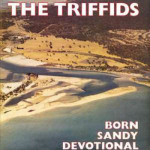 The Triffids – Born Sandy Devotional
Australia's best ever band (sorry AC) is hardly even heard of over there since they were based in London. Their songs were tragic, deeply romantic epics spread over lush instrumentation. Their cover of What Goes On by the Velvet Underground was my all time favourite live music moment. And I've probably played this album more than any other. Epic, wonderful stuff.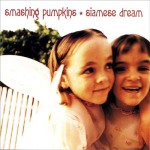 Smashing Pumpkins  – Siamese Dream
The best rock album ever. Pompous, passionate, overblown and utterly involving – everything rock should be. No song is out of place and there's no filler. This album represented the moment when the stars aligned for Billy Corgan's songwriting and his band's huge sound – guitars layered on guitars on guitars. Lovely.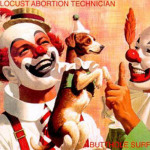 Butthole Surfers – Locust Abortion Technician
The Butthole Surfers saved me. In the mid 80's when British music was in the process of vanishing up its New Romantic arse this lot came along and turned me on to the wild, vibrant,  inventive music that was being made in the states. Unlike other experimental artists of the 80's the Surfers realised that extreme music didn't have to be humourless. A crazy, sleazy, wild and gleeful listen. A shame no band has ever run with some of their ideas, but because they haven't this still sounds fresh (in a stale kind of way) and utterly unique.
…and here's some more that might well make the cut on another day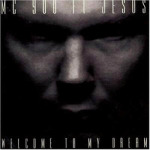 MC 900 Foot Jesus – Welcome to my Dream
This uncategorisable Texan artist sat between the hip-hop, industrial and electronic genres. His edgy songs are of urban angst and pyromania. You'll have heard "The City Sleeps" on an ad or show somewhere but there's far more to this album than that. The tragedy? He got sick of the corporate greed of the music industry and gave up making music altogether. Our loss.
Minutemen – 3 way tie for last
Their last album before the tragic death of D. Boone. Passionate, spiky, political jazz punk.
Elvis Costello and the Attractions – Blood and Chocolate
When Elvis was good he was amazing. This is his best album. Intelligent and fierce.
Earth – II Special Low Frequency Version
This pretty much invented drone music. Huge, ponderously-slow guitars that take over your brain.
Electric Wizard – Dopethrone
This is heavy metal. None heavier. Turn to 11 and bask in the epic rumble.
The Velvet Underground – The Velvet Underground & Nico
A million bands have been inspired by this timeless album of total genius. In my opinion more of them should have used electric violas.
The Jesus Lizard – Liar
The best live band I ever saw – even though my right knee has never been the same. Wild, savage gutter blues.
The New Pornographers – Twin Cinema
Abba would have killed for the ability to make pop songs as immediate and complex as this group of Canadian geniuses. And Nico Case is the best female vocalist I've ever heard.
Buena Vista Social Club – Buena Vista Social Club
That an album so wildly popular still sounds fresh says it all. Amazing musicians, amazing music. The moment when the main theme comes back in four minutes and twenty seconds into the fourth track is maybe the finest moment in recorded music.
Jane's Addiction – Ritual De Lo Habitual
A decent band making an utterly extraordinarily album. Teetering on the verge of collapse this expansive, monumental rock album represents a band hitting a level that almost seems impossible. I bet even they don't know what they were on.
Liquid Swords – Genius/GZA
This is Wu Tang Clan's finest hour and probably the finest ever hip-hop album. The use of Martial Arts movie samples is inspired, as is the gritty subject matter and exceptional delivery.
The Violent Femmes – The Blind Leading the Naked
Another band with an utterly unique sound. Not part of any movement the Femmes subverted traditional American music to their own ends to spectacular effect.
Cypress Hill – III Temples of Boom
It seems a strange thing to say about a band at the forefront of the tougher-than-tough gangster rap movement but there's almost no music that puts a grin on my face faster than Cypress Hill.
Camper Van Beethoven – Our Beloved Revolutionary Sweetheart
Criminally underrated California band whose use of Eastern European instruments gave them a distinctive sound. Their early work is a bit erratic but by the time of this album they were sweeping all before them. Life is Grand.
The Who – Who's Next
The Who and the Stones – what can you say? The Who were a better album band and "Who's Next" is their finest hour. Pioneering use of synthesisers and just bloody cracking songs.
The Fall – Grotesque
Northern music. Say no more.